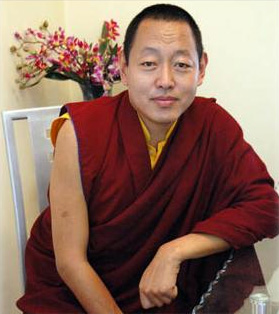 Nyingma Lineage
Mindrolling Monastery
Ngagyur Nyingma College
Due to the efforts and teachings of the great Mahaguru Padmasambhava, Buddhism flourished in Tibet beginning in the 8th century. Of the four main schools that developed, the oldest is the Nyingma or the Old Translation School. The Kagyu, Sakya and Gelug lineages comprise the Sarma or New Translation School.The essence of the Nyingma lineage is the precious Dzogchen teachings, the most ancient, powerful and direct teachings of Tibetan Buddhism. For today's troubled world, these teachings are the clearest and most effective way to realize one's full potential as a human being. The Nyingmapa or Nyingma School has six main monasteries of learning and practice. Of the six, Mindrolling is one of the largest and most important practice and study centers in Central Tibet.
Since its establishment in 1676 by the great Dharma King Chogyal Terdag Lingpa, Mindrolling has attracted monks from the length and breadth of Tibet. Mindrolling is considered by all the great masters of Tibetan Buddhism, and especially by all the teachers of the Nyingma lineage as an inspiring example of practicing the pure and profound Dharma of Vajrayana Buddhism. An unbroken lineage of great masters continues up to this day and Mindrolling is known throughout the Dharma world, both as the lineage and monastery dedicated completely to Dharma activities and as a main center for maintaining the precious secret Vajrayana Doctrined.